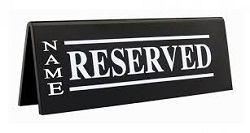 How to avoid RUN re-submission under rule 8(2)(b)(XIII) read with rule 8(2)(b)(III) of Companies Incorporation rules 2014.
When the promoters propose a business/profession with the object having finance/credit/NBFC/ancillary or in relation to these, they required to file a declaration while Reserving Unique Name (RUN) with MCA.
Companies Incorporation rules 2014
As per the rule 8 which describes the Undesirable names, sub rule (2) (xiii) lists down certain words used in the proposed names as undesirable and sub rule (2) (iii) if name proposed is not indicative of related financial activities unless a declaration is submitted along with the "RUN" form by the applicant/founders stating that the mandated approval shall be taken by the proposed company from the  respective regulator, such as IRDA, RBI, SEBI, MCA etc. before commencement of the business.
If the applicant fails to attach a declaration the RUN submission shall be construed as a defective or incomplete and therefore, directed to resubmit the e-Form complete in all respects by the applicant within 15 days from the communication of defect by MCA. Failing of re-submission within the given time period, the e-Form shall be treated as invalid and shall not be taken on record or transaction shall be cancelled.
While re-submitting the form in case of re-submission, the user must make sure that all the information to be given while resubmitting the form are true and complete as user will not be given any further chance to rectify the details as per rule 10 of the Companies (Registration offices and Fees) Rules 2014.
Share this post?